Isn't it a lovely feeling when you get into bed on a Sunday night and wake up to realise that Monday is a holiday? For us Indians though, it's more than just an ordinary Monday. We bring out the tricolour and the patriotism nestled within us to share with our fellow countrymen. That too ostensibly on social media, more often than not. Here I'd like to present different ways to help capture the spirit of the day.
1. Watch the proceedings at Red Fort
Chances are that you've missed the president's address to the nation on the eve of the Independence Day, but this is something you can witness in the comfort of your own home. For at least the second time in the year, tune to the national Doordarshan channel and pay your respects to the nation while the national anthem blares through the speakers of your television set in the morning. You can also tune into a local channel and watch the celebrations of your state unfold.
2. Read a book by a freedom fighter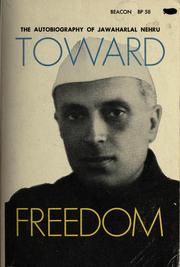 If you have not lived in pre-Independence times, the struggles of and sacrifices made by the people of those times is hard to grasp. Books written by the leaders of that era provide a wealth of information and an insight into their mindset. Here's a list to help you out.
3. Learn a patriotic song
If you're not aware that the national anthem we are all familiar with is only one part of a five-stanza of a hymn mostly attributed to Rabindranath Tagore, then it's time to correct that glaring oversight. Also, there are more treasure troves of musical compositions that evoke patriotism than Jana Gana Mana. The complete Vande Mataram or Saare Jahaan Se Accha would be popular choices to start off with.
4. Explore diversity in your kitchen
The indispensable tomato is not native to our country, but lauki most probably is. Get innovative with seasonal, local produce and see what you can whip up for a truly Indian lunch. Or go desi another way and try a dish from each state to truly celebrate the diverse nature of our cuisine.
5. Go into home theatre mode
Once the official celebrations are over, start your own party with a couple of movies. My personal favourite to this day is Swades. If you're the fan of the other Khan, try Lagaan, Rang De Basanti or Mangal Pandey. You don't have to restrict yourself to Bollywood either. Regional flicks on my to-watch list would be Kittur Rani Chennamma, Kranthiveera Sangolli Rayanna and Thayi Saheba.
---
How are you planning to spend the day? Were you awake at the stroke of midnight? Did any of the above ways pique your interest? Let us know in the comments section below. Happy Independence Day, folks! 🙂